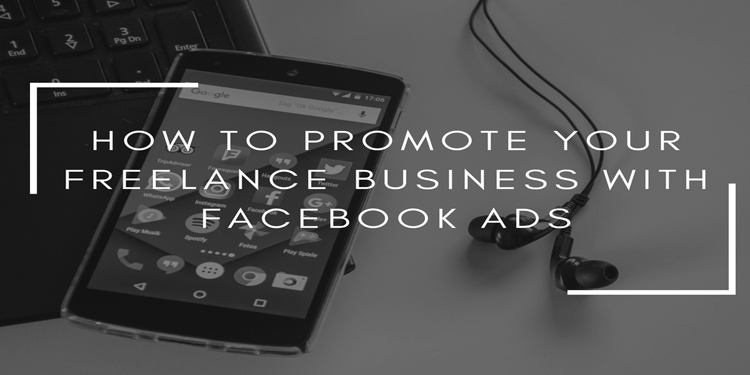 Facebook has the largest number of users; around 1.5 billion people use it every single day. With this large number of users, this is also the largest platform to sell your products and services. Many people use Facebook for different purposes, but most use the platform to connect with friends and family. Almost 40% of the Facebook population comprises of companies and hardworking freelancers and bloggers. Freelancers nowadays use Facebook as a crucial platform to promote their freelance businesses.
Facebook Ads could be very useful if you are still having a hard time promoting your freelance business. Many freelance business owners marched past their competitors and on their way to success with the help of Facebook Ads for business promotions.
Today, we will look into the potential of Facebook Ads to promote your freelance business. With careful planning and targeting techniques, you can easily reach your goal market and experience success in your business.
What is Facebook Ads?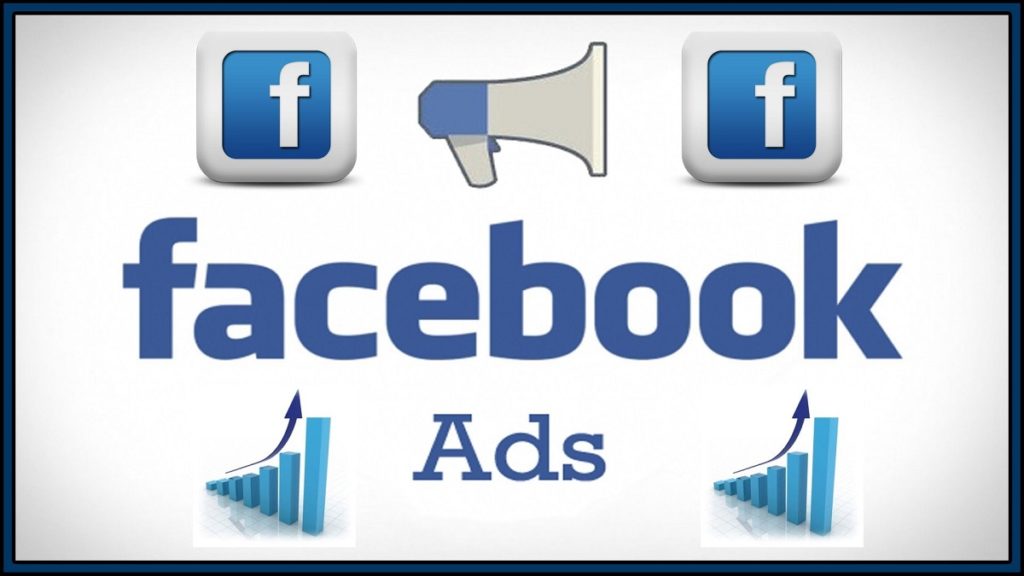 Nowadays, freelancers who try paid advertising for their businesses end up making crucial mistakes. Facebook is not mainly meant for business, which means you won't find people who are actively looking for freelance business services. Usually, Facebook Ads are shown for people who are just browsing. It is a passive ad platform, the same as Instagram and LinkedIn.
A typical Facebook news feed sponsored post can pop up to your audience, but not in the mindset that you want your audience to be. Most of these ads are given the right attention by users, whose focus shifts more towards watching videos and viewing memes.
What can you do to improve your marketing strategies?
Before you promote yourself on Facebook by posting ads and creating pages, you need to know what you want your target market to do.
Here are five steps for how to promote your freelance business using Facebook Ads.
1. Do Your Research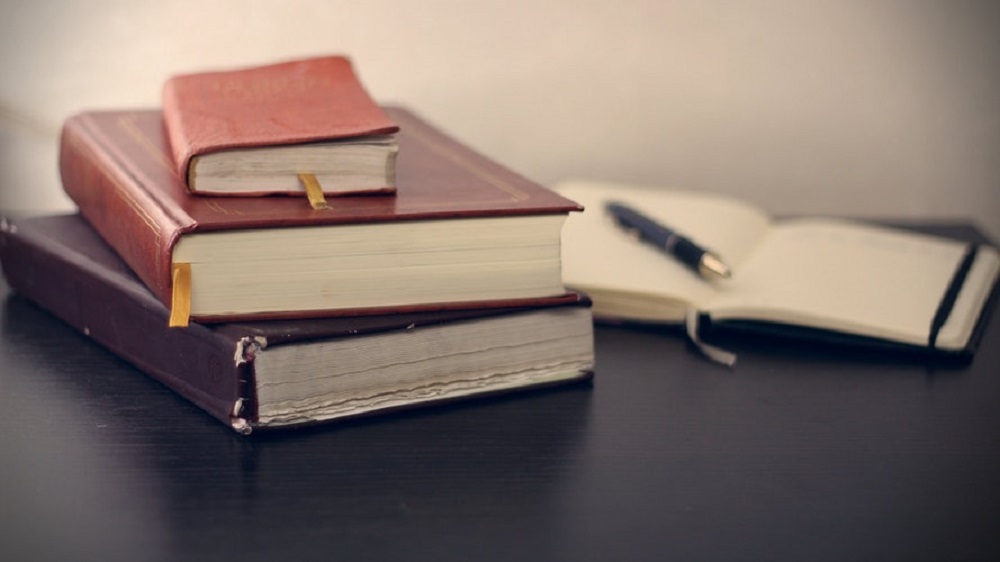 After deciding to enter the path of freelancing, you need to start your career by researching the market and your competition. You will need to identify your market for the service you are planning to offer and pinpoint your main competitors. You might need to consider asking yourself if you think you can enter that market even if you have major competition. It is important to observe and study your competitors not only to keep up with them but also to potentially outsmart them so you can find enough clients. The information you gather from observing the competition can help in crafting a well-planned strategy to promote your freelance business.
Moreover, you can also consider building an online shop to sell your service packages. You can engage third-party website platforms like Shopify, who have made a Facebook advertising guide about promoting e-commerce shops on Facebook. This can help boost your audience reach since more and more people will see your shop on platforms besides Facebook.
2. Know Your Target Audience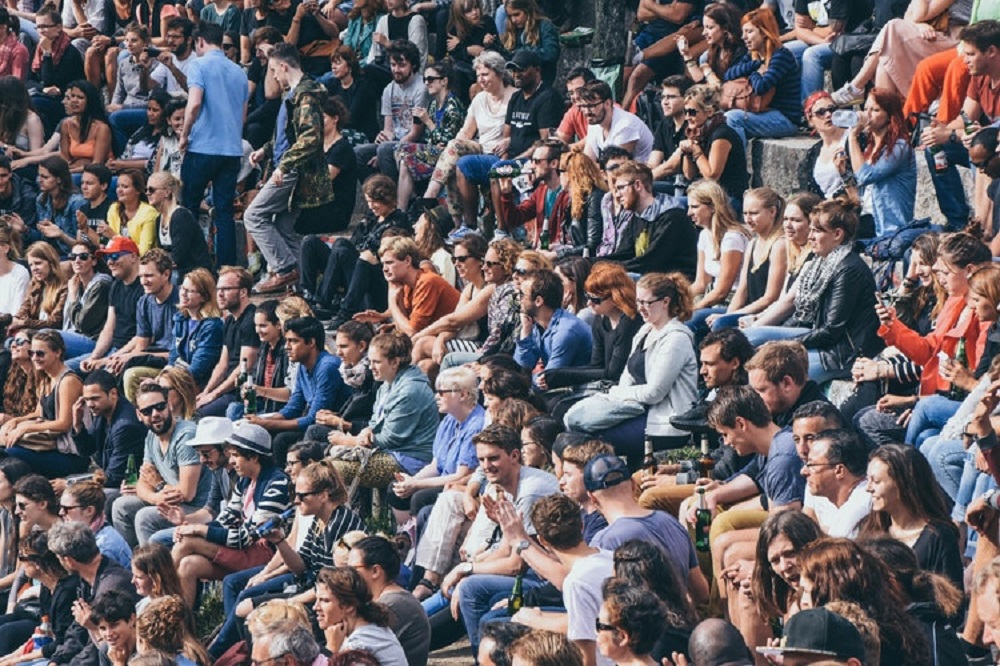 Devise your ideal client by making an audience persona that will represent your target client. An audience persona is a fictional character based on real data and research who represents your whole target audience. The persona is mainly composed of its socio-demographic characteristics – age, sex, location, income, and education. It is also composed of their goals and challenges, as well as their values and fears.
An audience persona helps you to target your marketing to a particular demographic. The better you know your audience, the better you will be at engaging with your audience. The better you are at engaging, the stronger the relationship your business will build with your audience. The stronger the relationship, the easier it is to sell.
For example, imagine you are a freelance makeup artist for weddings, baby showers, and engagements. Your basic audience persona would be a female, aged 22 to 35 years old, interested in weddings, baby showers, clothes, make-up, fashion accessories, and the like, located in or near your city.
Your audience persona should be close to your main business promotion strategy, so it is easier for each ad to reach to them faster.
3. Build Awareness with Your Potential Clients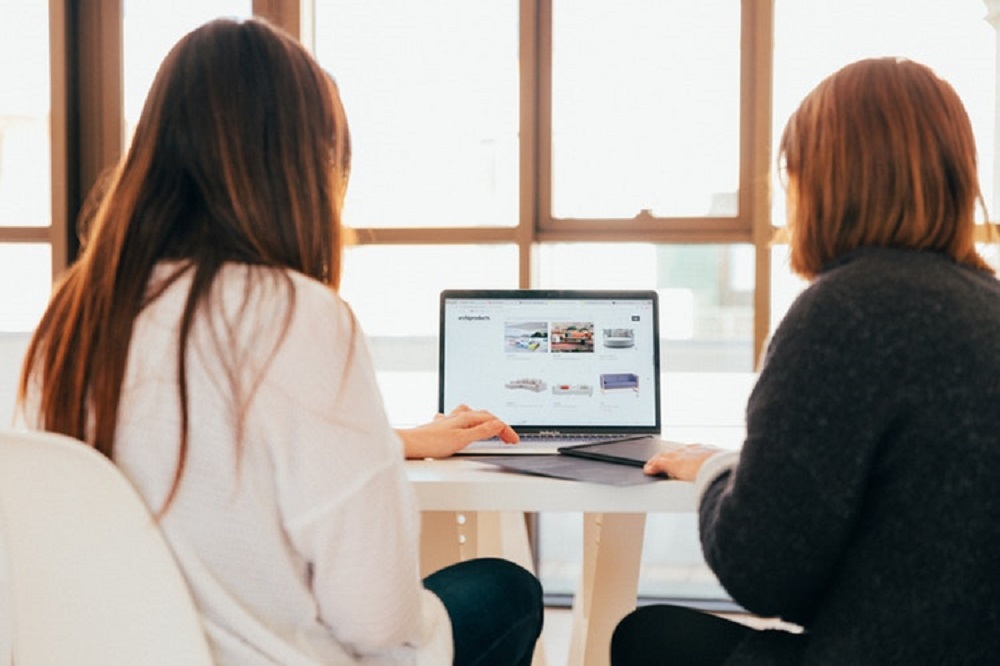 After identifying your target audience, you need to reach them by building awareness that you are offering services for them. Not like well-known brands, freelancers are not household names. Most people are not aware of you as a freelance business owner, so you need to introduce yourself to your target audience.
You can build awareness by following Mark Dawson's lead. He is a self-published author who had an incredibly successful Facebook advertising campaign, where he used the platform for building awareness of his work. Dawson's ads produced a million book downloads by using awareness as the campaign's foundation.
Freelancers tend to lean on text ads, but that's a mistake. Instead, photo and video ads should be used to boost engagement. They accumulate 104% more comments and 53% more likes than text posts do. This part is critical to successfully promote your freelance business.
These promotional campaigns will drive people to your website, where you can also grow your mailing list. You can educate your subscribers there on why you're a good choice as a freelancer and how you will get the work done.
4. Use Facebook Custom Audiences

Mark Dawson includes Facebook Custom Audiences in his successful marketing campaign. Custom Audiences are the audiences that you have already reached through traffic, engagement, email lists, and app activity. You might want to connect with the people who went to your site at signed up on your mailing list. All you need to do to start is to upload your list of email addresses to Facebook Business.
Pro tip: Here's a helpful guide to getting noticed in your customer's inbox for you to make sure that your emails are the ones people are interacting with and clicking on.
Consider this as the nurturing process to convert your website visitors. They were interested in signing up for your mailing list, and they only need a little bump from you to purchase your services.
Also, forget the introductions and go deeper when talking about your services. Do not talk how you make aesthetically appealing logos but tell them that you boost email subscriber rates by providing amazing value. Talk about the sizzle, not the steak.
5. Branch Out with Lookalike Audiences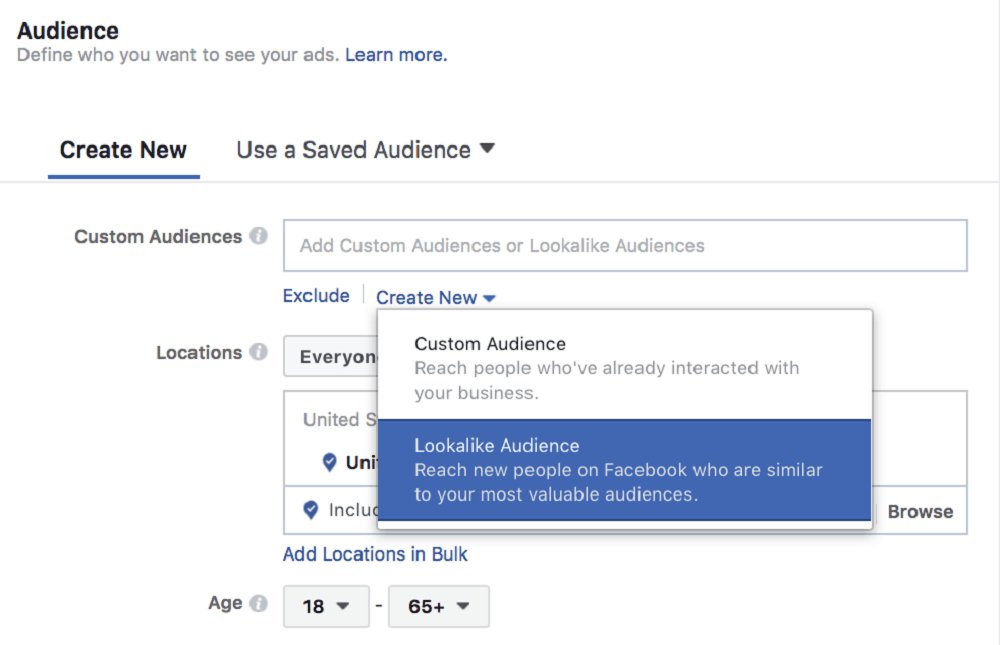 You can use your custom audiences to find your Lookalike Audiences, a feature of the Facebook Business App. To use it, go to "Audiences," then click "Create Audiences," then "Create Lookalike Audience."
It analyzes your custom audience where Facebook finds users who match your audience persona. Once this feature finds users who are similar to your target market, it will show your ads to them. This will increase your audience reach while consuming less of your time, therefore saving money.
Final Thoughts
Facebook has a lot of users on it every day, so using it to promote your freelance business is a great idea. You only need to craft a well-planned strategy guided by the tips you just read in this article. With that, not only will you be able to get clients, but you can also expand your business' potential for growth.
Erin Feldman is an ecommerce business owner in California. Her past experience as a writer started when she was in college and her career, apart from covering technology, also includes, active lifestyle and social media.